Welcome: A note from our executive director, founder & visionary
Alphabet Academy was conceived with love and born in 2004. Throughout our formative years we learned how to forge close, personal relationships with our parents and have experienced the benefits of wildly invested families first-hand. Spending generous amounts of time outside has always been our "secret sauce" and these days, you can find us outside, regardless of the weather.
We learned about the benefits of risk-taking with young children and boldly moved forward embracing this initiative. Eventually, in 2011, after years of dreaming, we began our progressive food program; exposing all the children in our care to lovingly foraged and prepared "real food."
Shortly thereafter, we focused on improving our emotionally responsive teaching techniques, and with practice and understanding came mastery. Today, we are learning alongside the children as we get to know our nine chickens and are considering adding some goats to the squad (somebody stop me!).
I am so grateful for the families who have taken this journey with us. Their trust and enthusiasm has helped to solidify our commitment to a growth mindset. With all that there is yet to be discovered and accomplished in early learning, we are using our momentum to continue our charge to raise children in the most authentic and respectful way possible.
Peace.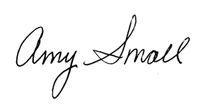 ---
Next Steps
Click below to learn more about our teaching philosophy or schedule a time to come visit any of our four sweet schools.