JOIN THE FAMILY!
What makes Alphabet Academy / The Nest
a special place to work?
The Nest is built for families but its foundation is its excellent teachers. Why work at Alphabet Academy / The Nest? You will, undoubtedly, grow in your career as an educator as we mentor you to become the best version of yourself in the classroom. Alphabet Academy / The Nest is a place to spread your wings and to explore your own interests and passions, and bring those passions into the classroom! We are mindful about the challenges of an early childhood educator and are passionate about the balance required to be a successful teacher. We are excited to mentor, learn from, and partner with like-minded professionals who have diverse backgrounds, experiences, and learning styles.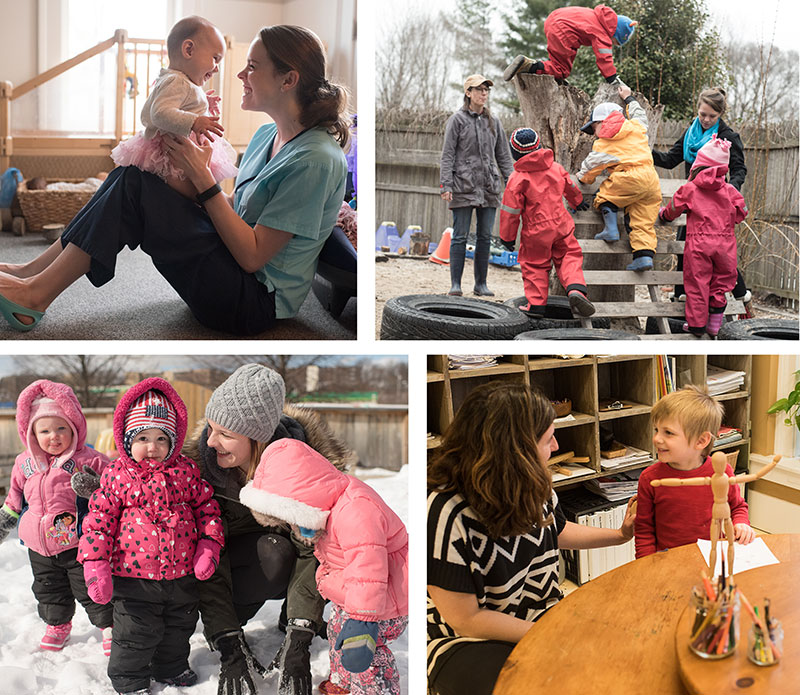 Are you ready to join our dynamic team?
We are seeking inspired and enthusiastic teachers to join the talented and inclusive staff at our four schools. Join our team of excellent teachers who are passionate about honing their craft! We set high standards and are driven by a strong love for touching the lives of children and families. Click here to see our ad on Indeed.
Alphabet Academy / The Nest is an equal opportunity employer. Compensation to commensurate with education and experience.
Benefits include: A beautiful work environment, kick-ass co-workers, paid time off, sick and personal days, health insurance, matching 401K and more.
If you're interested, please send a cover letter and resume to  Director@AlphabetAcademyCT.com
*CURRENT OPENINGS:
Shoreline Campus:   Teacher and Teacher's Assistant
North Campus: 

F/T Preschool Teacher, 

P/T Kindergarten Assistant Teacher, Infant/Toddler Support Staff